"The Fremont Centre Theatre stage has been graced during its past years by such varied & exceptional talent that we are constantly in awe of those whose limelight we have been privileged to share" –Backstage West
ON STAGE NOW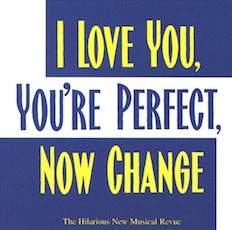 February 2 - 18, 2018
I Love You, You're Perfect, Now Change
Presented by Young Stars Theatre
The perfect show for the month of LOVE! And a fundraiser for YST!
Back by popular demand from 2016, I Love You, You're Perfect, Now Change is a hilarious and poignant musical, exploring modern American relationships from the first date, through marriage, and beyond. Songs like Cantata for a First Date, A Stud and a Babe, Tear Jerk, and Single Man Drought will leave you sore with laughter, while only moments later you'll find yourself reaching for a tissue! You may leave the theatre humming the songs, but you'll be talking about this show for a long time to come. NINE SHOWS ONLY! Don't miss it!
Tickets: $30, Matinees $25
Fridays, Feb 2, 9 & 16 @ 8pm
Saturdays, Feb 3, 10 & 17 @ 8pm
Sundays, Feb 11 @ 4pm and Feb 18 @ 2pm
Special Valentine's Day Show, Wednesday, Feb 14 @ 8pm. Come Valentine's Day for a complimentary glass of wine, complimentary chocolate dipped strawberries, and assorted complimentary chocolates!
Note: This a bit different than our usual YST shows. This one features an all-adult cast, and there is some adult language and some comic adult situations, so use your own discretion about bringing your young ones. We'd rate it PG-13, probably not much worse than you'd see on TV.
COMING SOON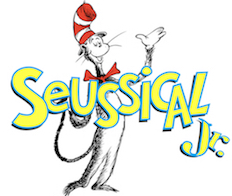 March 2 - 25, 2018 - Tickets go on sale January 13!
Seussical Jr.
Presented by Young Stars Theatre
Transporting audiences from the Jungle of Nool to the Circus McGurkus, the Cat in the Hat narrates the story of Horton the Elephant, who discovers a speck of dust containing tiny people called the Whos. Horton must protect the Whos from a world of naysayers and dangers, and he must also guard an abandoned egg that's been left in his care by the irresponsible Mayzie La Bird. Although Horton faces ridicule, danger and a trial, the intrepid Gertrude McFuzz never loses faith in him. Ultimately, the powers of friendship, loyalty, family and community are challenged and emerge triumphant!
Tickets $25 - Gala shows $30.
Friday, Mar 2 & Sat, Mar 3 @ 7pm GALA - Gala show includes after party for the audience.
Friday, Mar 9, 16 & 23 @ 7pm
Saturday, Mar 10 & 17 @ 7pm and Mar 24 @ 2pm & 6pm
Sunday, Mar 4, 11 & 18 @ 2pm @ 6pm
Sunday, Mar 25 2pm show only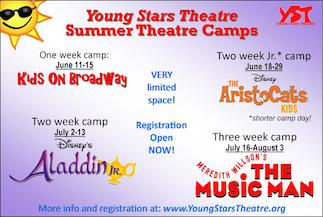 June 11-August 3, 2018
Young Stars Theatre
Summer Drama Camps 2018
Registration Is Now OPEN!!
Kids on Broadway, our one week camp, is a delightful review of Broadway scenes and songs.
How to Eat Like a Child, our two week camp and a full musical, is one of our favorite musicals ever, an opinion shared by almost everyone who has done it or seen it. The kids get their chance to remind the boring adults how great it is to be a kid!
And finally, for our three week camp, a Broadway Classic: The Music Man. This tale of the traveling "salesman" who meets his match in the stubborn Iowa townfolk never ceases to delight audiences!
The camp day is 9am to 3pm, Monday - Friday. You can get a printable registration form at our site, or complete the entire registration process online. There are fees for each camp, but there are a limited number of work/intern scholarships available, as well as discounts for paying in full.
Space is VERY LIMITED! These camps will fill up fast, so register now!!
Ongoing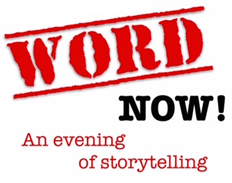 Next Show - To Be Announced!
Word NOW! An Evening of Storytelling
Presented by Word Now Productions and
Fremont Centre Theatre. Tickets $15.
Visit www.wordnowstories.com for bios on our storytellers scheduled to perform and to listen to and download podcasts from our previous shows.
In the News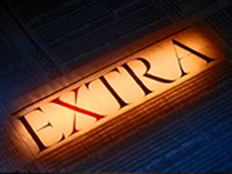 "Holding On~Letting Go" Kickstarter Campaign Successfully Funded!
Our Kickstarter campaign to take our acclaimed show "Holding On~Letting Go" to the prestigious 2013 National Black Theatre Festival was a success! We thank all of our wonderful donors who made it possible to present this special show to a larger audience. For a list of all those who made our trip possible visit our Kickstarter Donor Angels page.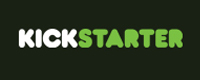 Click the Kickstarter button for more information about our campaign, including a video preview of the show!
Recent Interviews