"The Fremont Centre Theatre stage has been graced during its past years by such varied & exceptional talent that we are constantly in awe of those whose limelight we have been privileged to share" –Backstage West
On Stage now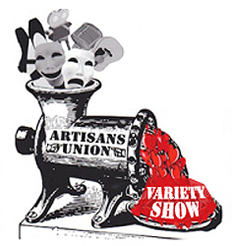 Sunday, June 28 @ 7:30pm
Artisans Union Variety Show
Presented by the Artisans Union & Fremont Centre Theatre.

Tickets $15.
The Artisans Union is the collection of artists of various disciplines creating new work for performance. Each month The Artisans Union presents a new and fresh theme to sold out audiences. The group, a team of established writers, actors, comedians, dancers, musicians, poets, improvisers and more revive the spirit of a true variety show. Each show is packed with five to six unique performances and featured guests.
Coming Soon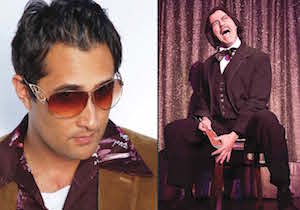 July 17 and 18th @ 8pm
An Evening with Sal Mineo & Edgar Allan Poe
Written, directed & preformed by Dean Ghaffari
as Sal Mineo & Duffy Hudson as Edgar Allan Poe.
Tickets $25, student/senior $20.
The Fremont Centre Theatre proudly presents ''An Evening with Sal Mineo and Edgar Allan Poe.''
Rebel With a Cause: The Life and Times of Sal Mineo, starring Dean Ghaffari, and The Night of The Raven, starring Duffy Hudson. Two one-man-shows on two very significant men, from different genres, yet faced similar challenges. Through their trials and tribulations both men remained true to their individual art forms.Read more...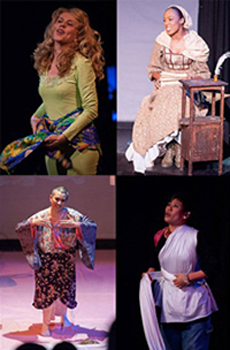 Saturday, August 29, 2015 from 9:30am-5:30pm
The 3rd Annual Solo Performer EMPOWERMENT DAY!
Presented by The LA Women's Theatre Festival, in association with Fremont Centre Theatre.
Empowerment Day is a day full of workshops and panels designed to empower and enhance the careers of solo performers, in particular. However, the information presented may benefit all performing artists.
Workshops & Panels:
Creating a Solo Show
Flying Solo: Marketing a Solo Show
Working Women: Crafting a Solo Career
Nuts and Bolts of the Business
Tell Your Story, Heal Your Life
...and more!
Early bird price is $75 until August 1st. Regular price is $95 after August 1st. On-site registration begins at 9am.
Click HERE to register online, or call (818) 760-0406.
For more informaiton visit www.lawtf.org or call (818) 760-0406. You can also email lawtfspotlight@yahoo.com.
Ongoing

Ongoing
Film & Theatre Acting Classes with Todd Babcock
Babcock Studios is offering film/ theatre acting classes at the Fremont Centre Theatre. Created by actor Todd Babcock, these scene-study intensive classes will evolve the acting process from script to screen. A veteran of film, TV and stage, Todd brings a variety of techniques from exhaustive study and the practicality of over 20 years of expansive on-screen experience.
Classes are on Mondays 2-5pm/ 7-10pm for $225/month. Information available at www.babcockstudios.com.
In the News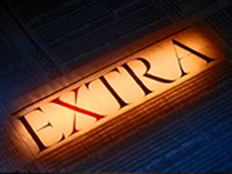 "Holding On~Letting Go" Kickstarter Campaign Successfully Funded!
Our Kickstarter campaign to take our acclaimed show "Holding On~Letting Go" to the prestigious 2013 National Black Theatre Festival was a success! We thank all of our wonderful donors who made it possible to present this special show to a larger audience. For a list of all those who made our trip possible visit our Kickstarter Donor Angels page.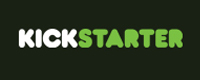 Click the Kickstarter button for more information about our campaign, including a video preview of the show!
Recent Interviews