"The Fremont Centre Theatre stage has been graced during its past years by such varied & exceptional talent that we are constantly in awe of those whose limelight we have been privileged to share" –Backstage West
On Stage now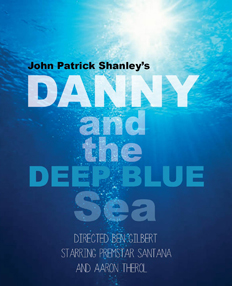 Two Sundays - October 11th & 18th, 2015 @ 7:30pm
Danny and The Deep Blue Sea
Written by John Patrick Stanley.
Directed by Ben Gilbert, starring Premstar Santana & Aaron Therol.
Tickets $15, Students/Seniors $10.
An explosive, deeply affecting study of alienation and the redemptive power of love. The play follows Danny and Roberta, two broken souls who find each other alone and lost in Bronx, New York. A doomed couple united and divided by their inner demons. The sharp, quick language which gives way to intimate vulnerability. Can there be redemption in love? Can two wretched people find the happiness that eludes even the most whole and unbroken?


Friday, October 23 @ 8pm & Sunday, October 25 @ 3pm
Captive by Timothy Allen Smith
Tickets $10.
Based on the award winning novel, CAPTIVE is a fast paced thriller about nine strangers, taken hostage and locked in a small room together. Yet what begins as a hostage drama, quickly evolves into something more. Much more. Poignant and thought provoking, CAPTIVE is an ambitious project that asks some difficult questions about who we are in a time of crisis...and offers some surprising answers. Runtime 80 minutes without intermission.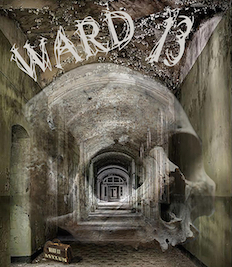 ATTENTION HAUNTED HOUSE FANS!
The Annual Evil Twin Studios Haunted House at the Fremont Centre Theatre has grown in popularity (thanks to you!) and has moved to a new location: 1020 El Centro Street across from the South Pasadena Public Library, 1 block from the theatre!
For more information and the purchase tickets visit www.EvilTwinStudios.com
HAPPY HAUNTING!
Coming Soon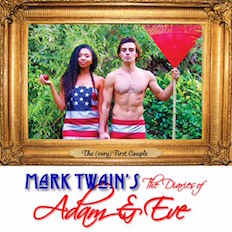 Thursday, November 5 – Saturday, November 14,2015
Mark Twain's The Diaries of Adam And Eve
Presented by STM Productions
Thursday - Saturday, November 5-7 @ 8pm
Friday-Saturday, November 13-14 @ 8pm. Tickets $25.
Saturday student discount matinees @ 3pm - Tickets $10 with student I.D.
In this debut production, director Danette Christine explores the "aged and moldy" story of creation & love using Twain's exquisitely chosen words, and the voices of our eclectic American identity. In this time-travelling, culture clashing Garden Of Eden, eight actors bring to life, in all its joys and some of its sorrows, what Twain once referred to as "the damned human race." For more information visit www.DiariesOfAdamAndEve.com
Sunday, November 8, 6:30-9:30PM
CAP's 5th Annual "It's a Funny Story…"
Join us for an evening of hilarious stand-up comedy
hosted by Gary Cannon (Conan; The Late Show with Craig Ferguson)
Wine & cheese reception starts at 6:30, curtian 7:45.
21 and over, please. SEATING IS LIMITED!
Tickets: $30 donation - includes one drink, light snacks, and general seating)
$45 donation for VIP - includes VIP seating, a bottomless wine glass, and CAP goodies
$25 donation for our PUSD partners - includes one drink, light snacks, and general seating.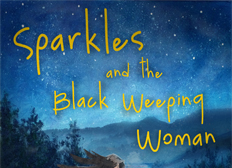 COMING SOON!
Sparkles and The Black Weeping Woman
Presented by myMilagro Productions.
myMilagro Productions is proud to present the premiere of Sparkles and the Black Weeping Woman, a mystery beyond appearances and disappearances, a mystery that belongs to the imagination and hearts of women.
Sparkles and the Black Weeping Woman is a play of magical realism based on the legend of La Llorona (The Weeping Woman) which follows the journey of 18-year-old Sparkles who struggles to escape family pressures to get married and pursue her own dreams of freedom and adventure. Sparkles... turns the legend of La Llorona on its head to explore the desires of women and the lengths they will go to protect their children and one another.
Ongoing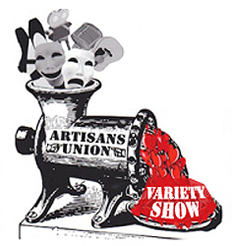 Sunday October 25, 2015 @ 7:30pm
Artisans Union Variety Show
Music, Comedy, Dance, Improv, and More!
Presented by Artisans Union and Fremont Centre Theatre.
Tickets $15 online & at the door.
Created by Jed Reynolds, the Artisans Union is the collection of artists of various disciplines creating new work for performance. The group, a team of established writers, actors, comedians, dancers, musicians, poets, improvisers and more revive the spirit of a true variety show.
Sunday, November 22 @ 7:30pm
Word NOW! An Evening of Storytelling
Presented by Word Now Productions and
Fremont Centre Theatre.
Tickets $10 online & at the door. An evening of storytelling! Personal stories told around a theme. Don't miss it!! Read more...

Film & Theatre Acting Classes with Todd Babcock
Babcock Studios is offering film/ theatre acting classes at the Fremont Centre Theatre. Created by actor Todd Babcock, these scene-study intensive classes will evolve the acting process from script to screen. Classes are on Mondays 2-5pm/ 7-10pm for $225/month. Information available at www.babcockstudios.com.
In the News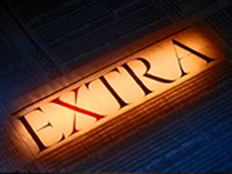 "Holding On~Letting Go" Kickstarter Campaign Successfully Funded!
Our Kickstarter campaign to take our acclaimed show "Holding On~Letting Go" to the prestigious 2013 National Black Theatre Festival was a success! We thank all of our wonderful donors who made it possible to present this special show to a larger audience. For a list of all those who made our trip possible visit our Kickstarter Donor Angels page.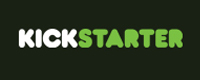 Click the Kickstarter button for more information about our campaign, including a video preview of the show!
Recent Interviews